Station Properties

Location:

Penny Lane Westford, VT

Latitude:

44° 37' 39" N

Longitude:

73° 02' 29" W

Elevation:

850 feet

Davis Wireless Vantage Pro 2


The Vantage Pro 2 is a wireless unit, using spread spectrum radio technology. Being wireless means setup and placement is very easy. My station is at the edge of a field about 100 feet in front of my house. It's a very reliable weather station and probably the most popular weather station for amateur weather enthusists. I'm very happy with this weather station. Optional accessories are available that can measure solar radiation, UV radiation, soil temperature, etc.


WxSolution by Thunderhead Technology


WxSolution is one of several programs that work with the Vantage Pro. The main strength of WxSolution is the climatological reports it creates. Dan Hanson, the developer, issues regular updates with added features. An increasing number of tags are available for creating custom weather pages. The one time cost includes all future updates.


Where is Westford, Vermont?




Weather Station Location in Westford, Vermont




Area Topography

The red dot in the center represents the location of this Weather Station.

This weather station is located about equidistant between Lake Champlain and the western slope of the Green Mountains. The Champlain Valley is a broad north-south valley, so southerly winds are quite common most of the year. In fact, the prevailing wind at the Burlington International Airport is south each month of the year except for March, when it's north. Easterly winds are almost non-existant due to the Green Mountains, and Mount Mansfield, the highest peak, about 10 miles to the east.


Current Radar Loop: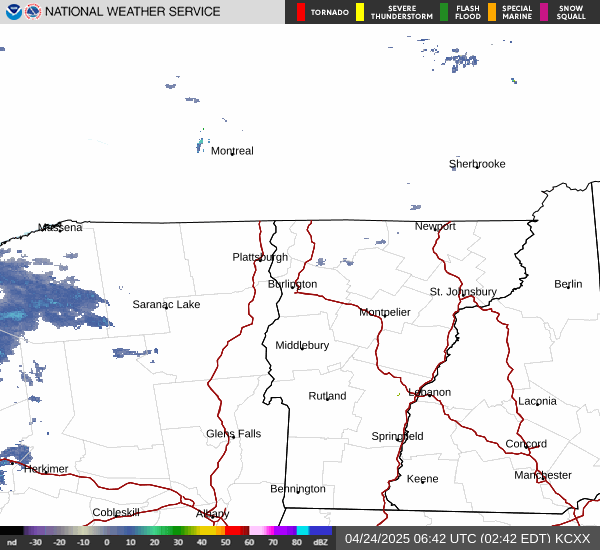 Sun Position